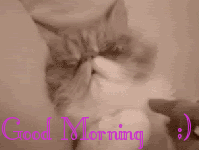 No tips today, sorry!! I had a bunch of stuff to do this morning and naturally things ALWAYS take longer than you figure, right?? LOL! No worries though. Bills are paid and there's money left over and that's a nice feeling. Plus I had a really scrumptious breakfast this morning which so totally hit the spot (details this evening!). I made it through Day One....and am off and running on Day Two! Yay me!!! In a couple of hours Thomas is coming home to pick me up to run some errands, WITHOUT BELLA!!! YAY!!!, so it will be a pretty productive morning over here. Then I have to finish up my fourth Christmas card for my swap and get that in the mail. I'm using crystal effects, glitter and the new polar ice flower soft on it! But each part has to dry before I can do the next, so it takes a while!
I got this super cool bloggy award from Christina!! THANK YOU!! As always, if you are a follower of this blog, this belongs to you too!! I'm just awesome like that!!

Walking back and forth, back and forth...
Idiot didn't fall through...bummer
OK....catch y'all on the flip side!


PS: One more thing!!
Pizza Free pizzas (100% fat free pizzas that are SO scrumptious!) are going up in price after 9-4-09! Like almost double!!! Yikes! So if you want the "old" pricing now through the 4th, enter the code "nofat". Go to www.pizzafree.com I won't be ordering them anymore, but I'm glad I had a chance to get some before the price went so crazy high.