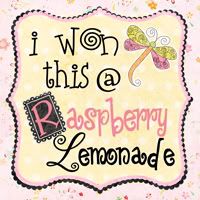 First of all, Isabella won the
Turkey Coloring Contest
! YAY BELLA!!!! Thank you to all of you who took the time to vote for her! She is so excited, and is looking forward to redeeming that gift certificate! Her first contest! COOL BEANS!!
And I won a complete set of
Pop'rs
from
Veggie Mom's
Thanksgiving contest! I was happy to share some yummy recipes and had forgotten she even was hosting a contest, lol! Too fun and I can't wait to try them out. We're already huge veggie lovers over here so this will be fabulous. Thank you so much!